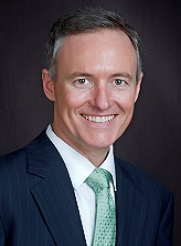 Scott is a Managing Director with Integritas Capital Advisors, LLC. Prior to joining Integritas, Scott was a Managing Partner at Cadence Capital Group, a middle market real estate advisory firm, where he was involved in advisory and capital raising engagements, encompassing over $900m of equity requests supporting a range of investment strategies including acquisitions, note purchases, and property development.
Prior to launching Cadence, Scott was a key member of the Real Estate Investment Banking team at Citigroup, where he was instrumental in the securitization and syndication of various secured high-yield and unsecured corporate debt commitments, ranging in size from $50 million to over $5 billion. Financing packages included floating-rate securitizations, public and private mergers, and portfolio acquisitions. Prior to joining Citigroup, Scott was a senior analyst in the Real Estate Finance Group at Standard & Poor's, where his credit analysis and corporate valuation responsibilities spanned both real estate investment trusts (REITs) and commercial mortgage-backed securities (CMBS). REIT coverage included the largest names in each property sector.
Scott has also held positions at Macquarie Capital (sell-side equity research), Advanced Real Estate Services (acquisitions), and BRT Realty Trust (financing). He currently serves on the Board of Directors of Monmouth Real Estate Investment Trust (NYSE: MNR), is a Clinical Professor of Capital Markets and Director of The REIT Center at New York University.
Scott earned an MS in Real Estate Finance from New York University, and a BS in Economics with a minor in Accounting from the University of California, Riverside.  Scott currently holds the following securities license: Series 79 (Investment Banking Representative).