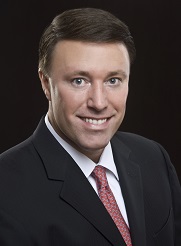 Lou is the President of Integritas Capital Advisors, LLC.  Prior to joining Integritas, Lou served as the National Real Estate Advisory Leader and National Real Estate Investment Banking Leader for KPMG LLP.  At KPMG, Lou covered some of the firm's most important institutional real estate clients nationwide and was responsible for the execution of diverse investment banking and consulting assignments.
Prior to joining KPMG, Lou was a Senior Vice President with Macquarie Capital (USA) Inc. in the Real Estate Private Equity group.  While at Macquarie, he led deal teams responsible for bidding on companies and assets worth approximately $5 billion.  Prior to Macquarie, Lou was a Vice President  in Goldman, Sachs & Co.'s Real Estate Investment Banking group.  While at Goldman Sachs, Lou closed approximately $20 billion in real estate transactions including mergers and acquisition, equity offerings and debt offerings.  Lou started his investment banking career as an Associate at Deutsche Bank Securities Inc.  Lou began his professional career at Varner, Stephens, Humphries & White, LLP in Atlanta, GA, where he was a corporate attorney providing legal representation to a wide range of public and private companies.  He then continued legal representation as General Counsel and Chief Legal Officer with VDC Communications, Inc. (formerly AMEX: VDC).
Lou earned an MBA in Finance from Columbia Business School, a JD from William and Mary Law School and a BA from Princeton University.  Lou currently holds the following securities licenses: Series 24 (General Securities Principal), Series 79 (Investment Banking Representative), Series 7 (General Securities Representative), and Series 63 (Securities Agent).  Lou is licensed to practice law in Connecticut and Georgia.