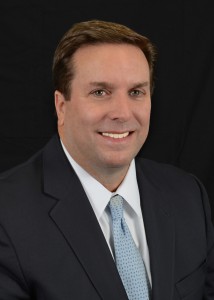 Chris is Managing Director and Head of Asset Management for Integritas Capital Advisors, LLC.
Prior to joining Integritas, Chris was Director of Asset Management for Building and Land Technology's fund platform.  Prior to BLT, Chris was Director of Asset Management and Eastern U.S. Region Head for BlackRock's Retail Opportunity Fund.  Prior to joining BlackRock, Chris spent 17 years at UBS Realty Investors LLC as Director of Asset Management and Director of Acquisitions.
Chris' diverse institutional investment management background includes the asset management, acquisition, disposition, financing, development, redevelopment, project management, leasing and operation of more than $9 billion in core, value-add and opportunistic commercial real estate.  He has had direct responsibility for office, retail, multifamily, industrial, hotel and mixed-use properties located throughout the U.S.  Chris' hands-on institutional commercial real estate expertise includes the entire debt and equity capital stack, as well as structuring and managing numerous operating joint venture partnerships.
Chris holds a BA degree in Economics from Drew University.  Chris also earned a certificate in Retail Real Estate Development from ICSC.